The
LED dance floor
is the new generation of the disco era lighted
dance floor.
As went disco, so did the old incandescent lighting technology for
lighted dance floors
. With the advent of LED technology, LED dance floors have become popular once again and are in great demand. LED dance floors can be found in cutting edge night clubs, dance clubs, corporate events, at parties and residential settings.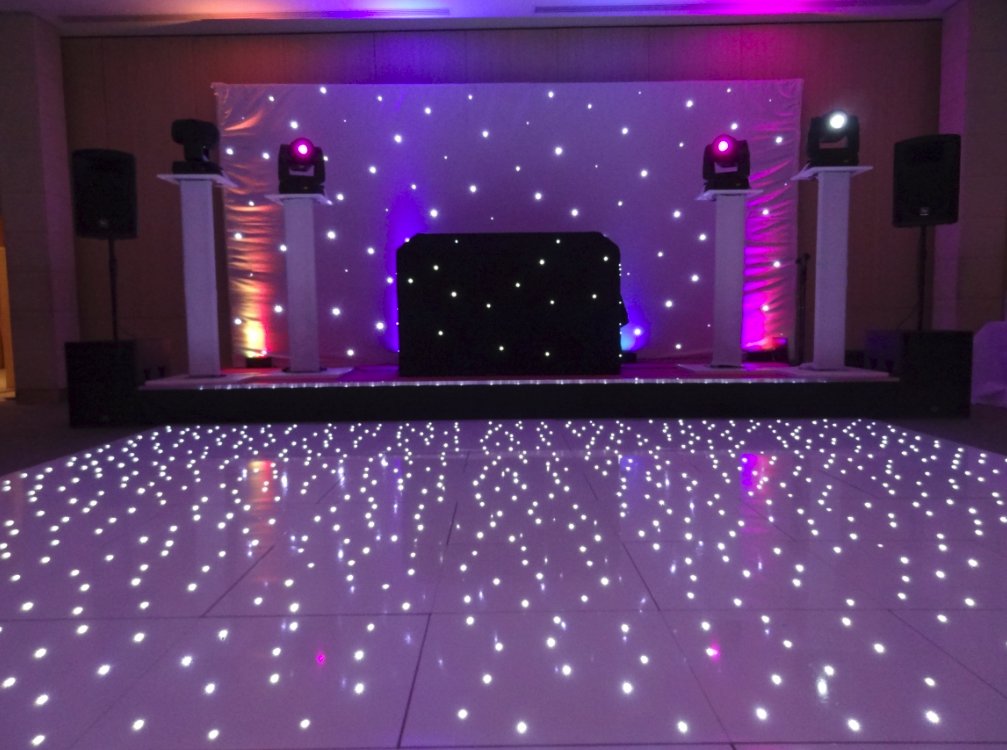 LED dance floor panels can be used to attract attention for selling your products, such as for trade-shows or any venue you are wanting to bring in more customers.
There are basically three styles of dance floors that are currently on the market.
1.
LED VIDEO FLOOR
 - these are LED floor panels that have many individual LEDs distributed throughout the space of the panel; very much like the pixels on a television.
They are available in different resolutions from low to high.
With video floors its easy to create virtually anything you can watch on a TV monitor on the entire floor. Audiences are treated to entertaining moving graphics while they dance or just watch.
Great for special occasions, holidays, corporate events with logo displays, weddings and dance clubs. Video and graphics can be played back on these floors with a computer or laptop.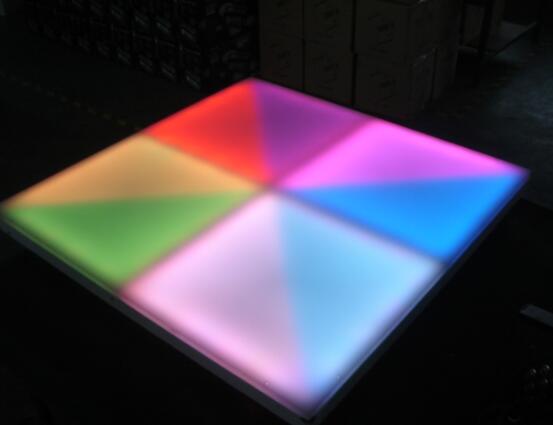 Leam More about our
Video Dance Floor
2. INTERACTIVE LED DANCE FLOOR - these floors are like the video floors but typically with lower resolution and are interactive in some way. Interactive lighted floors are touch sensitive, sound sensitive as well as having the ability to create abstract visual effects.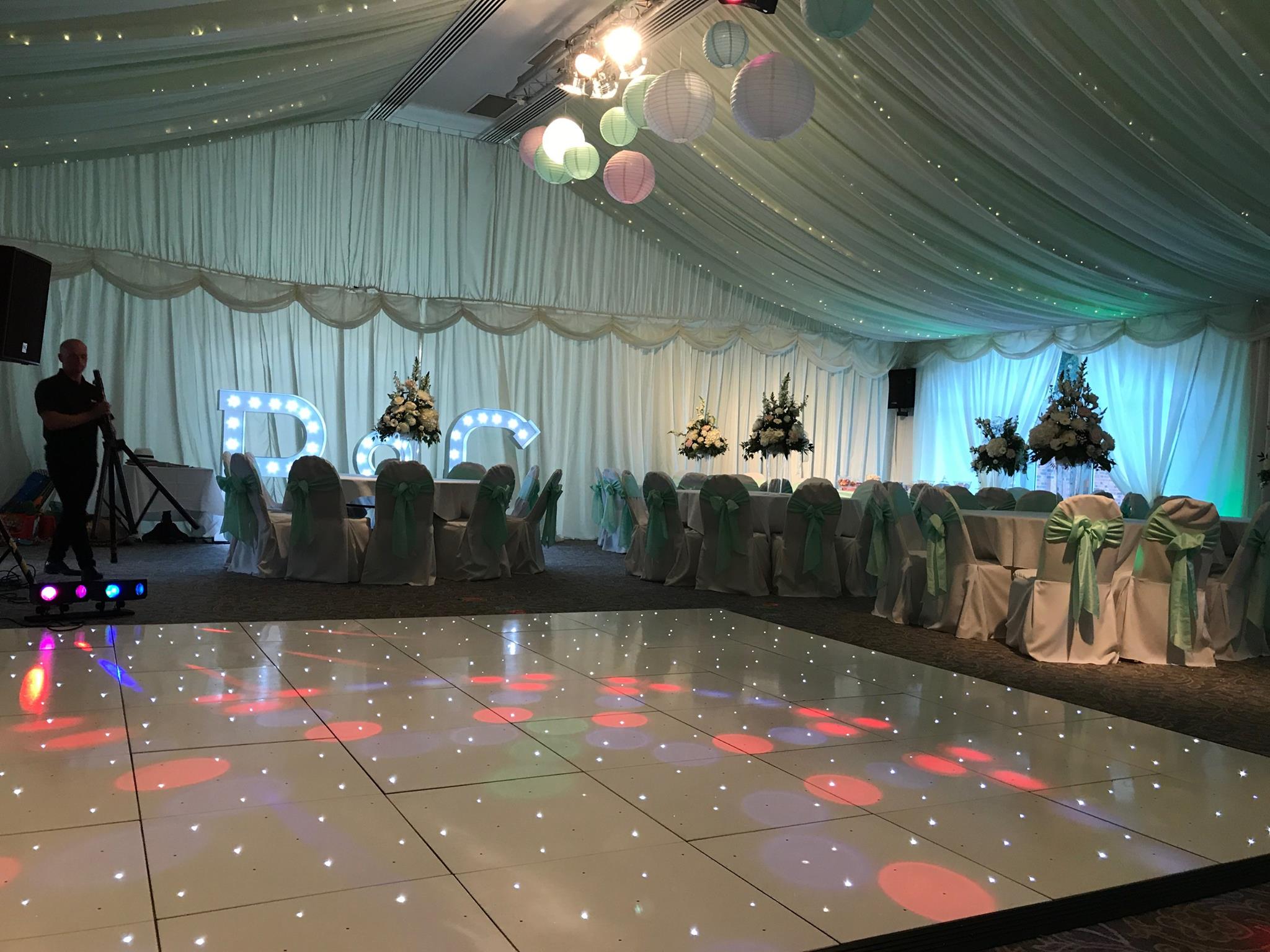 Learn More about our
Interactive Dance Floors
3.
DMX LED DANCE FLOOR
- these floors usually use LED strip or tube lights that come in various lengths. We use two 12"L tubes in our 24" square modules. Some other manufacturers may use one or more LEDs to light their modules/panels. Our panels are often larger than most of our competitors and use 2 LEDs to light up the top surface with rich and bright colors uniformly.
The DMX LED floors are controlled either with a DMX controller or a controller made by the
manufacturer
of the lighting system. Our floors can be controlled by a DMX controller however, we recommend, for those who are not familiar with DMX or do not have the time or the resources to program the shows in DMX, a user friendly and powerful controller that we offer.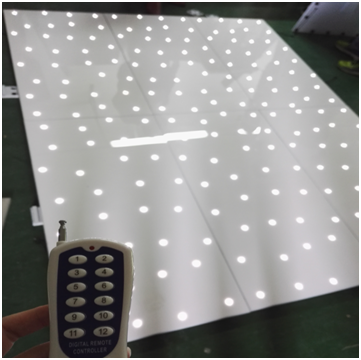 Our LED dance floors can produce stimulating and entertaining light shows and are highly durable. Does not require replacing an entire module or panel if a light goes out. Simply replace the one LED at a fraction of the cost of a LED video panel. Beautiful effects can be seen far away or close up. This LED dance floor cannot display video or graphics.
Please feel free to contact, I will wholeheartedly for your service:
E-mile:
sd306@raykglobal.com
skype :event1305
Mobile:+ 8615712113180