Pipe and drape are composed of uprights, bases, crossbars and fabric drapes. A complete pipe and drape by these several components. The material of the drapes has gold velvet,thick ice, Banjo and chiffon and so on.
The advantage of the pipe and drape is following:
1. Removable curtain frame retractable device (bowl), simply replace the bowl or tube, without replacing the entire package to save costs;
2. Column marked on the scale, the choice of precision telescopic, safe and convenient;
3. There are a verity of the curtain material for your reference and choose.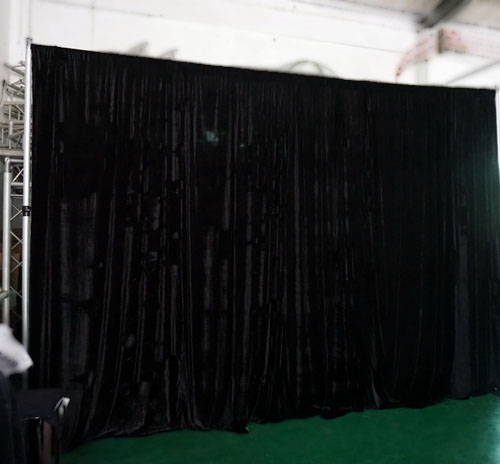 Pipe and drape are now widely employed in expo and exhibitions, sports, performance and other activities and ceremonies. That is because these movable backdrops are not only easy to install and transport, but also available in different colors and size for various accasions.These products, in addition, can also help users save a lot of money when they have to divide a space or make certain decorations.