RK LED Star drapery are made from high-grade flame resistant velvet cloth and features ultra bright monochromatic LED light source.Optional color of fabric and measurement of the curtain is available.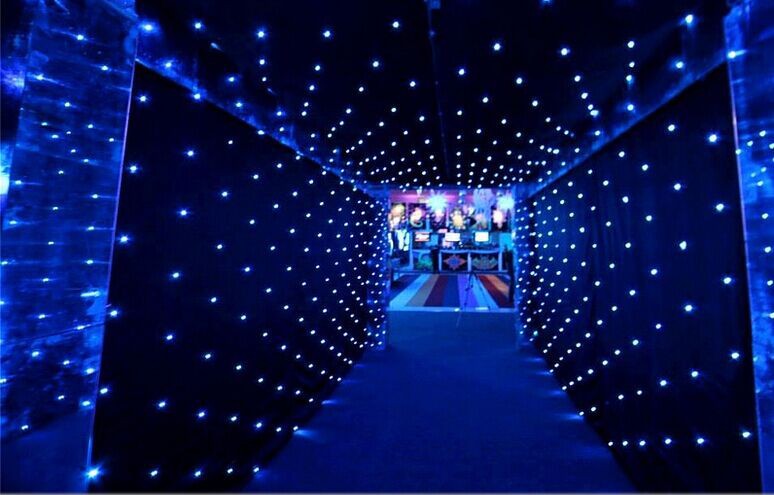 LED Star Drapery Manufacturer
LED Star drapery main benefits

(1) can be assembled in minutes.

(2) freestanding system.

(3) irtually unlimited size or configuration.

(4) creates theatre-like appearance.

(5) no extra tools required.

RK,we have the LED star curtain,vision curtain,RGB star curtain,which have been widely applied in all kinds of party,live show,concert,wedding and special events,etc.We already have built longterm business relationship with you!We are the LED star drapery manufacturer!