Our portable stages can be put up and dismantled extremely quickly meaning it isn't a hassle to change the layout of your place.
Our durable and versatile flat staging is a popular choice for a wide range of venues.
For formal events and presentations, our high quality, fire-resistant stage drapes are an ideal choice. Available in a variety of colors, there's something to suit every occasion.
Our high quality portable staging, tiering and seating is quick and easy to reconfigure time and again, offering you a versatile, cost-effective solution that makes it easy to transform your hall, venue or room to suit your changing needs.
This stage IS the EASIEST stage to setup and tear-down, so easy that only one person is needed.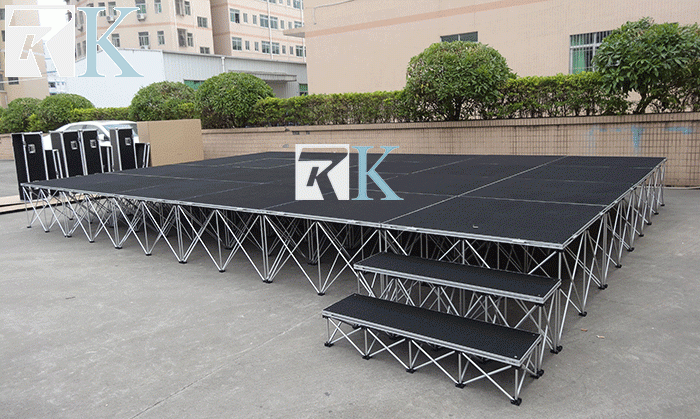 Looking for your inquiry, Mob/Whatsapp:+8613246689494Skype: sd80012
Email:sales05@pipedrapesystems.com