Adjustable upright : Both the standard and adjustable uprights utilize a unique with slip-lock collar which allows the upright to simply slip over a pin that is on the base. Constructed of anodized aluminum tubing, the upright is adjustable for variable lengths.

Base plates: Base Plates are made of plated steel. Various sizes and thicknesses are available depending on the application and weight of the drapery panel selected.
Telescopic crossbar: Telescopic Drape Supports hanger easily and securely into the uprights and are available in various adjustable widths. Varying distance between the upright posts is never an issue with these versatile drapery panel supports.

Fabric Drapes: We offer a variety of drapery fabrics with prices that are affordable, also a variety of colors. We do have the chiffon, black out silk drapes, velvet drapes, Velour Drapes, etc. It depends on the application and usage.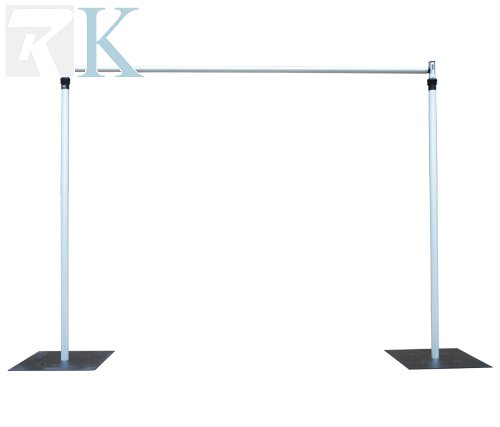 Looking for your inquiry, Mob/Whatsapp:+8613246689494
Skype: sd80012
Email:sales05@pipedrapesystems.com