RK
smart stage
is an
Portable Stages
, it is Economical and Easy To Install.
Portable staging can be used for a variety of purposes, such as holiday celebrations, graduations, music performances and plays. Commercial portable staging can be prohibitively expensive to purchase for smaller performance groups, but by using standard theater construction techniques you can build your own
portable staging
that will hold up for many performances. It will likely be heavier than commercial portable staging, but you can build it with items all easily found at your local home improvement store. The amount of each item will vary by the number of platforms you need, but basic construction consists of 4'x4' and 4'x8' platforms.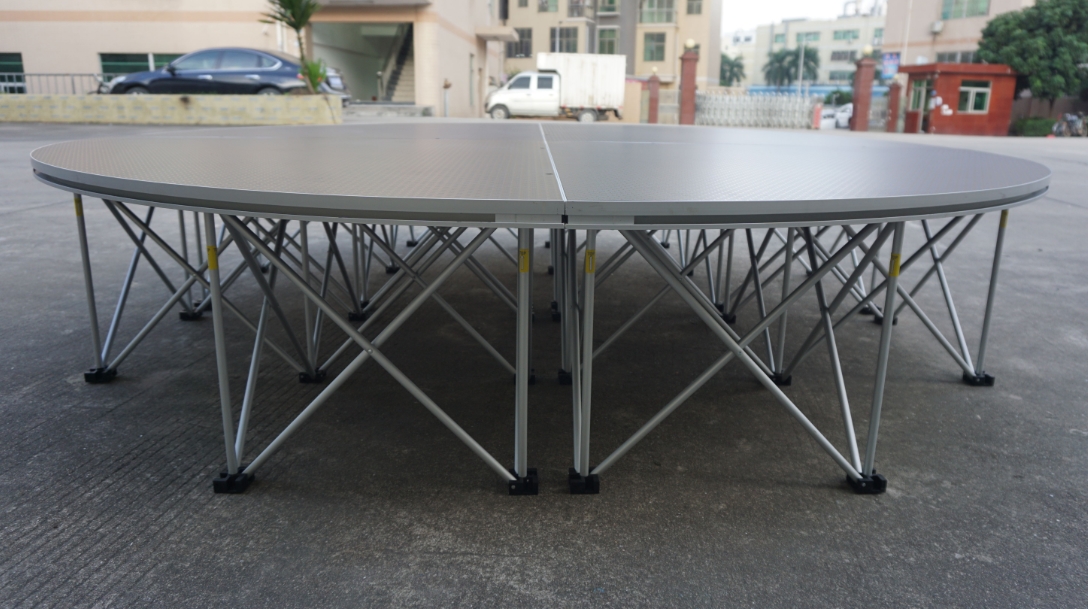 Our
Portable Stage System
is quick and simple to assemble. The pieces are light enough to be handled by one person, and attaching the platform to the risers, creating a large platform with multiple decks and adding guardrails and steps can be handled with a single allen wrench (hex key).
modular staging system lies in its simple, quick and intuitive installation.
Firstly, Unfold Modular Staging Riser Legs ,Riser legs fold and unfold easily to make a truly portable modular staging system. Simply grab hold of two corner legs and pull!
Secondly, Place Portable Stage Platform On Riser Legs, Simply place the staging platform on the risers, aligning the corner holes on the underside of the platform to the corresponding pegs on the riser legs.
Thirdly, Remove The Enclosed Hex Key From The Staging Platform, A hex key is included with each platform module, packed in foam along one of the edges.
Next, Lock Portable Stage Platform And Riser Together, Use the included hex key to lock the platform to the riser. With a simple 90°clockwise turn, you have assembled your first modular stage deck. Repeat these four steps for each of your portable staging decks.
Then, Lock Stage Platforms Together (Same Height), after all these steps finished, Finaly to Add Guard Rails,, Hand Rails To Stairs, And Hand Rails To Stairs.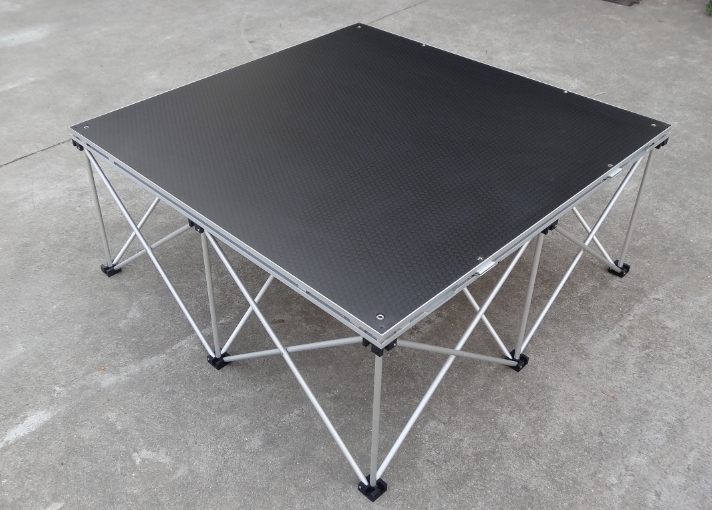 Do you know
how to build portable stage
now ? if you still now clear, here is a vedio for you ,
RK portable stage vedio
,any need please feel free to contact me.
Contact:
Cassie
Skype: sd
80011
Whatsapp :
+8618575517531
Email:
sales02@pipedrapesystems.com sales03@raykevent.com