What is the RGB pixel dance floor? It's kind like the custom programmed dance floor, you can project different images and videos on floors.
The RGB Pixel dance floor becomes the most popular dance floor on the market now, are our hottest dance floors sold this year. The RGB Pixel star lights dance floor, which is sound activated and multi-colored , you can change the settings by remote control. There are various speed settings and 30 different program effects. Also the RGB pixel dance floor can be programmed to put more than 70 kinds of different effects.The control system of the RGB pixel dance floor ,self-running, full bright, strobe, DMX512 and offline.





Generally, the RGB pixel star dance floor is the spot that gets the most attention during a event. It has been designed to amazing your guests with the use of intelligent micro-chipped, It can support the SD card to make yourself programmable. In the meantime, the RGB pixel dance floor has large capacity of weight, about 750 kg sq meter. There's a power out and in on each panel, so you can plug one panel into the next, they will keep on work. The surface of the dance floor is water resistant, it's fine if spills water or drinks on the top of it. But it doesn't mean that it can be used in rain days, it will totally damage the dance floor. Spills drinks on the surface won't do harm to the power supplier or electronic controls.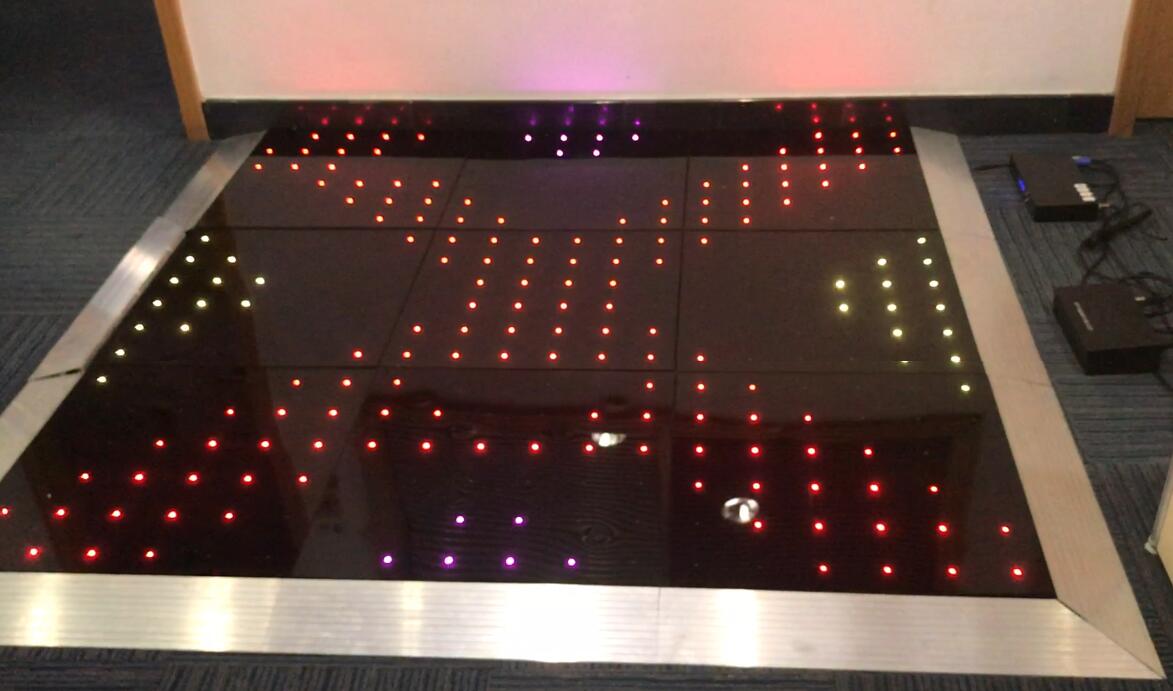 How can you decide the size of the dance floor?
10x10ft (3.1x3.1m) dance floor, suitable for around 25 dancers.
12x12ft (3.7x3.7m) dance floor, suitable for around 35 dancers.
14x14ft (4.3x4.3m) dance floor, suitable for around 50 dancers.
16x16ft (4.9x4.9m) dance floor, suitable for around 65 dancers.
18x18ft (5.5x5.5m) dance floor, suitable for around 80 dancers.
20x20ft (6.1x6.1m) dance floor, suitable for around 100 dancers.

The size of the RGB dance floor panel is 0.6m*0.6m,to make the square or rectangular dance floor, which is also depends on the available space of your venue. We will provide the controller and power supplier base on your size.
Please feel free to contact us for more information.

Our website:http://www.pipedrapesystems.com/
Contact person: Rachel Wang
Mob/Whatsapp:+8613246689494
Email:sales05@pipedrapesystems.com
Skype: sd80012
Facebook:https://www.facebook.com/Rachel.Wang.RK