There is an old saying in China: One minute on stage and 10 years on stage. It means you are performing for a short time, but you are performing your own private training. So, when performing in front of everyone, you unconsciously make every effort to strive for each action to be the best. So, if you encounter some unwanted changes in the performance process will not work.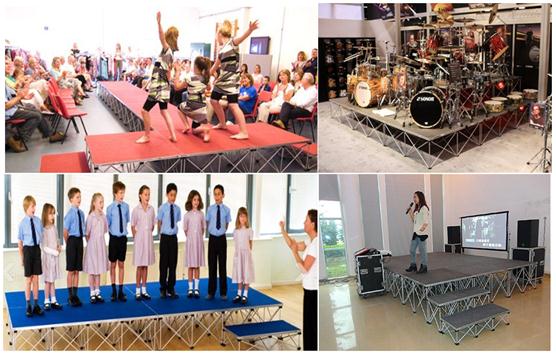 RK's portable folding stage can be used for various purposes such as holiday celebrations, graduation ceremonies, music shows, plays, wedding and concerts. It builds fast, easy to carry, load-bearing, resistant to embroidery, shock absorption, solid structure. And our variety of stage panel materials, carpets, paints, rubber. There are many colors of the carpet, the most common are black, red, gray, of which black and red favorite. The paint is also conventional black, we can customize if we want other colors; and the color of rubber is black and brown.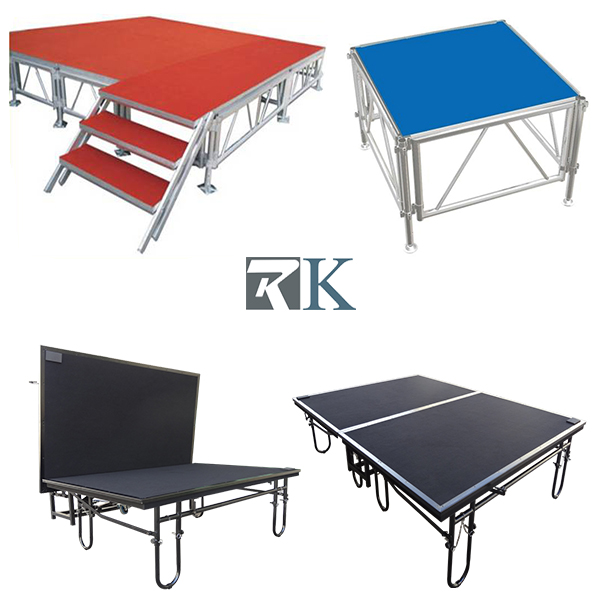 RK folding stage surface types of many, there are square, round, fan-shaped, hexagonal, etc., of which various shapes are also free to match the assembly.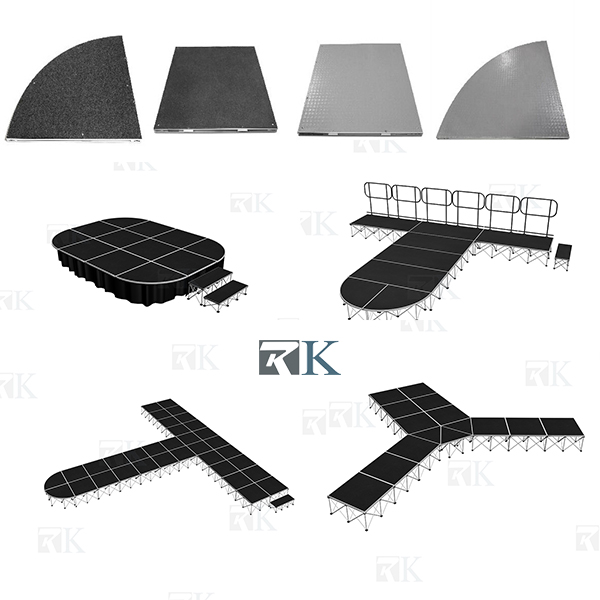 Usually our folding stage will be combined with some trusses and lights, which will be more conducive to decoration and scene. RK not only has a stage system and truss system, we also have the benefits.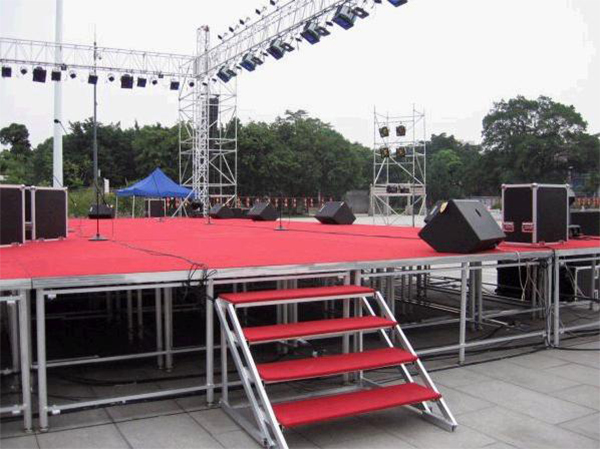 If you are performing for a show, a personal concert, a celebration of worry, then what are you waiting for, quickly contact us.
Email: manager06@raykglobal.com, whatsapp:+86-18218086456