RK rental and sale pipe drape systems. The main products of our system are trade shows, tents, photo booths, background kits, curtains and drapes. There are also a number of other ancillary products, such as tablecloths, shower curtains, shades, ceilings drapes, wedding tents, background decorations, tables, chair curtains or drapes, and more. Of course, we also have some other product systems with dance floor, stage, truss, explosion proof bars, crowd control barriers and more.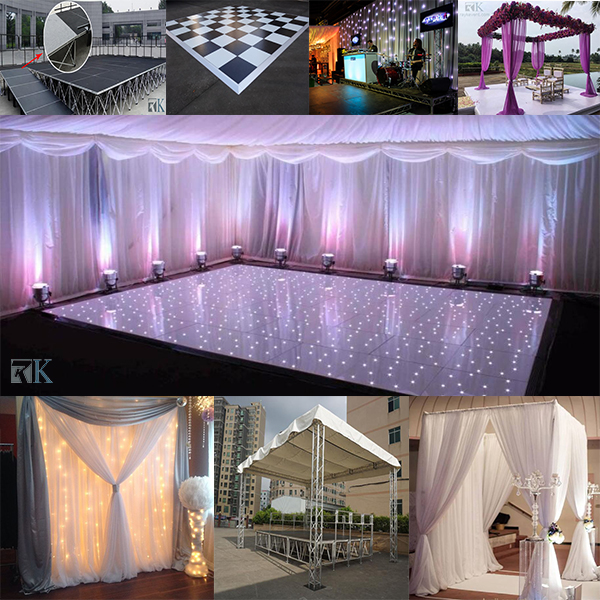 RK pipe and drape systems is a near perfect system, why is it close? Because we in the process of sell and lease, products and services are constantly improving, more and more humane, more and more international.

It is well-known that pipe drapes are mainly composed of four parts: drapes, base plate, uprights and crossbar. Among them, the RK uprights and crossbar are high-tech composite materials, which are not only lightweight but also firm and retractable. Chassis is a variety of types, suitable for a variety of venues, all kinds of geology, all kinds of climate, wind and rain will not easily blow it.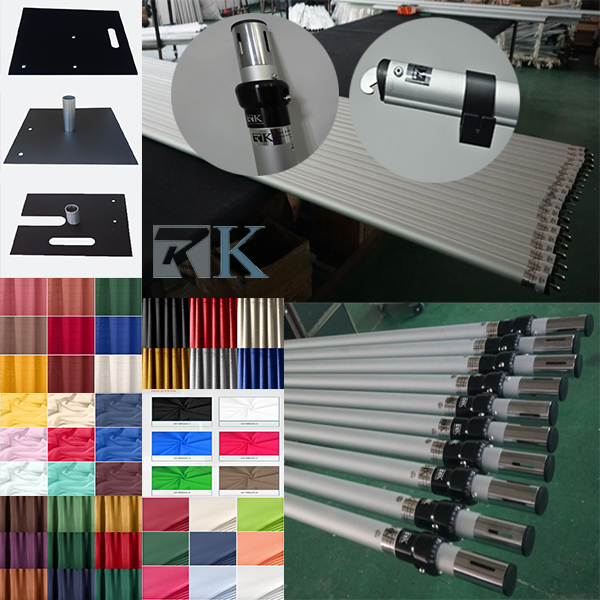 We also diversify the types of curtains, there are gold velvet, chiffon, Banjo and other types of curtains, curtains you can also be in the special custom fire, water features, as well as the relevant agencies to prove. Can be described as very powerful, very attractive.

The above is almost our pipe and drape system, of course, there are other products, if you want to know more, or you want to know about our other popular systems, please feel free to contact us.
Our website: http://www.pipedrapesystems.com
Pinterest: https://www.pinterest.com/raykevents/
Flickr: https://www.flickr.com/photos/wedding-james/
E-mail: manager06@raykglobal.com
Phone: +86 18218086456