Portable dance floors are mobile dance floors which provide a temporary surface for dancing. They can be designed for both indoor and outdoor using. They can be installed quickly and easily in any area by laying down panels and placed in a case for ease of storage. Portable dance floor will create a beautiful occasion for you, portable dance floor for sale will bring you the convenient way.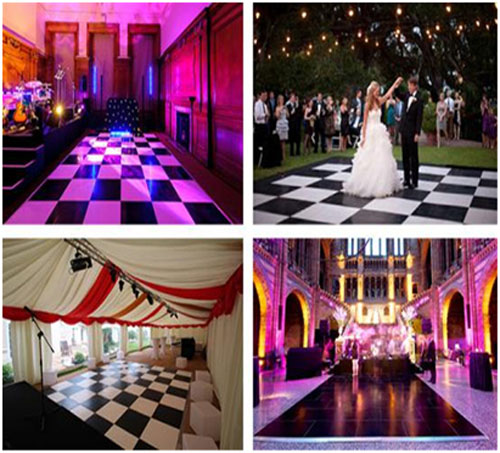 Description
1, RK Wood Grain Dance material is high quality wood and aluminum alloy;
2, Durable and rust resistant. Modular system make it easy to install, can be assembled in minutes;
3, Black, white, and walnut color can be choose;
4, Virtually unlimited size or configuration, all depend on your interests;
It is easy to install and disassemble, use the black and white dance floor movable connection to connect all the floors, no extra tools required.
You can contact with us by e-mail: salesadmin@raykglobalcom
You can visit our website on: Pipedrapesystems.com