Temporary dance floors are a convenient way for you to provide the perfect dancing environment for small, medium, and large functions.RK offers a variety of floors for any event and any budget, for outdoor and indoor.The dance floor can be used for a temporary and portable event flooring for multiple uses. Let me introduce our four types dance floor briefly.
RK plywood dance floor is a classic functional flooring that compliments any theme and is perfect for dancing party. The material is plywood panel and aluminum frame. White, black and walnut are available, also custom color are welcomed.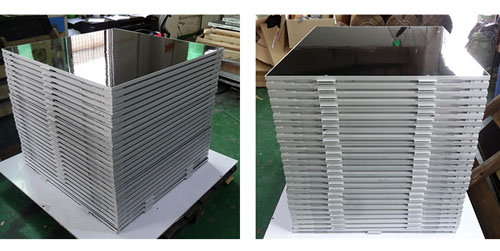 PVC plastic waterproof dance floor,it is widely used for marquee event.PVC is a plastic material,commercial finish will assure you that color won't fade and tiles won't break. The PVC dance floor is light weight and easily portable,the size of flooring panel is 462×462×25mm.Also it is all weather surface which is 100% waterproof and designed for indoor and outdoor event. The surface is PVC resin, Industrial finish, make it's easy to clean and maintain. The inter connection design,simply lock together to form any size custom dance floor, no tools required.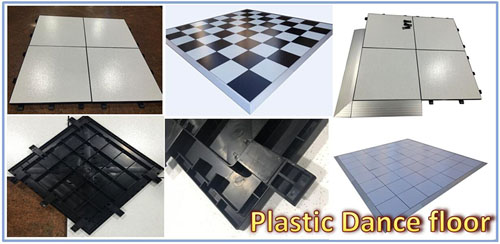 RK LED dance floor is the twinkling flooring which creates a beautiful visual night club effect. You can choose the white or black panel,single or mixed lights.There are four colors, white, blue, red, green, the white and blue lights are popular recently. The size of the floor panel are 1.2 m×0.6 m and 0.6 m×0.6 m,you can decide the quantity as your venue.You can change the effect by remote controller,like full light, self, single, dual, strobe, speed etc.
RK RGB pixel dance floor not only for a star lights flooring,but also create pattern by program,make a dreaming effect. There are 30 different program effects,which can be programmed to put more than 70 kinds of different effects.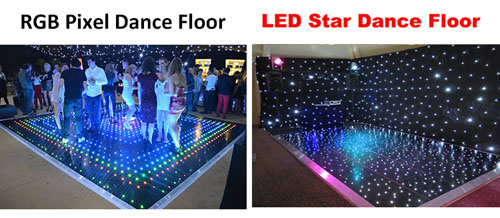 RK offer a variety of styles, color, and formats allowing you to customize the design so your dance floor matches the decoration of your special event. Ensures your floor stays put all throughout your event.Please feel free to contact us for more information.
Our website: http://www.pipedrapesystems.com/
Contact person: Rachel Wang
Mob/Whatsapp:+8613246689494
Email: sales01@raykevent.com
Skype: sd80012
Facebook: https://www.facebook.com/Rachel.Wang.RK