As event decor, RK always pursue the best quality while at the same time guaranteeing cost effective price. This article would like to introduce our company hot sell pipe and drape backdrop, which widely used for wedding, party, hotel, restaurant, events decoration.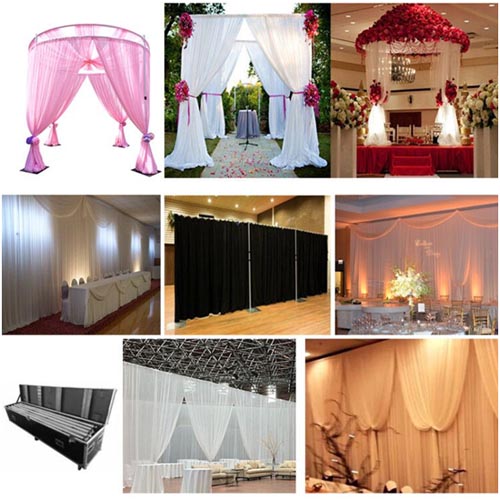 Find your perfect Pipe and Drape backdrop kit from the options below by first choosing the upright type, fixed height to telescoping options available. Second, choose your drape type and color (or bypass and purchase the hardware only). Within each kit you can pick your desired height and how many feet of Pipe and Drape you'd like.
Our universal Drape Supports (Crossbeams) are designed to work with our Value, they feature high-quality, corrosion-resistant, aluminum construction and feature cast aluminum hook ends.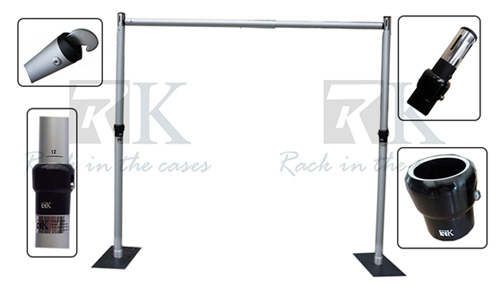 Our products sell all over the world, one advantage of our pipe is adjustable, below is some hot sell size for your reference:
Crossbar size:
6'-10' TDS(stop at 8'&10')
7'-12'TDS(stop at 10'&12')
8'-14'TDS(stop at 10', 12'&14')
Upright size:
6'-10' Adjustable upright.
7'-12' Adjustable upright.
8'-14' Adjustable upright.
Crossbar size:
1.8m-3m TDS(stop at 2.4m&3m)
2.1m-3.6mTDS(stop at 3.0m&3.6m)
2.4m-4.2mTDS(stop at 3m, 3.6m&4.2m)
Upright size:
1.8m-3m Adjustable upright.
2.1m-3.6m Adjustable upright.
2.4m-4.2m Adjustable upright.
About pipe and drape, it is composed of uprights, bases, crossbars and fabric drapes, they are now widely employed in expo and exhibitions, sports, performance and other activities and ceremonies. RK is a pipe and drape manufacturer, our new and custom pipe drape system for booths have pioneered a unique niche in the trade show display and exhibit industry.
1) Base Plate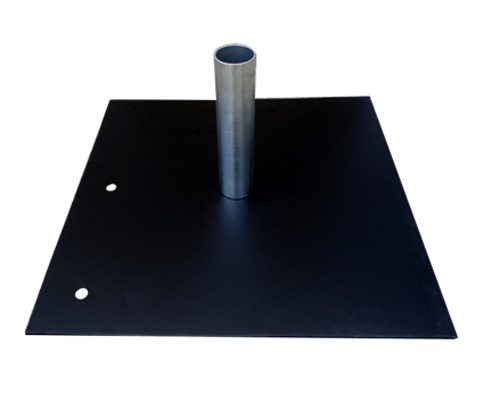 2) Adjustable upright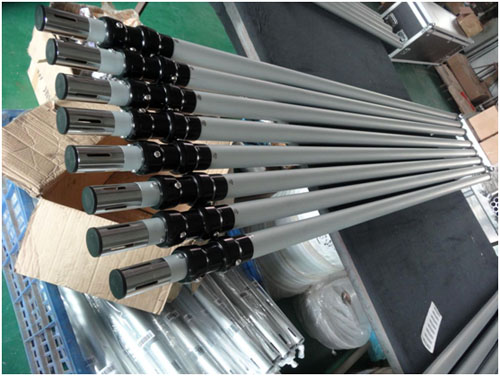 3) Telescopic crossbar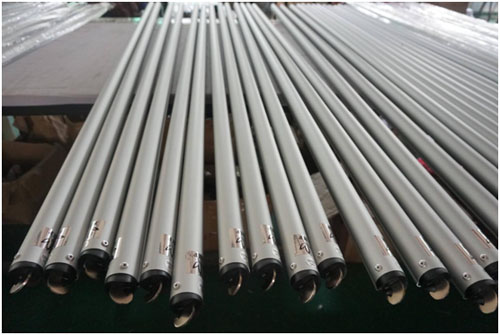 To get a quote or if you want to know more about the wedding pipe and drapes backdrop, feel free to contact with us at any time, let me know the size and quantity you required, we are sure any of your inquiry will get prompt reply.
Contact: Lemon Lin
Skype: rksales1201
Whats App: +86-18806657136
Email: sales01@raykevent.com