RK's main products include flight case, portable stage, truss, pipe and drape and other related performance equipment. RK is not only a manufacturer, but also a professional provider who can offer customers all kinds of solutions. RK has provided advanced solution for clients in over 100 countries and regions in performance, show and exhibitions and other large-scale events.
In this article I will focus on our LED star curtain.
For the wedding LED star curtain, RK has two type of the led curtains, includes the LED star curtain and the RGB curtain. A full sets of the LED star curtain compose of the the LED lights, curtain and the DMX controller. For the controller, it will cover 50 m²curtain area. You need to calculate the dimension of the space (Width×High) you would like to cover before you purchasing the LED star curtian. But do not worry, we have the standard size of the LED star curtain, in addition, we also accept the custom order. The size of the LED star curtain from RK can be customized freedom.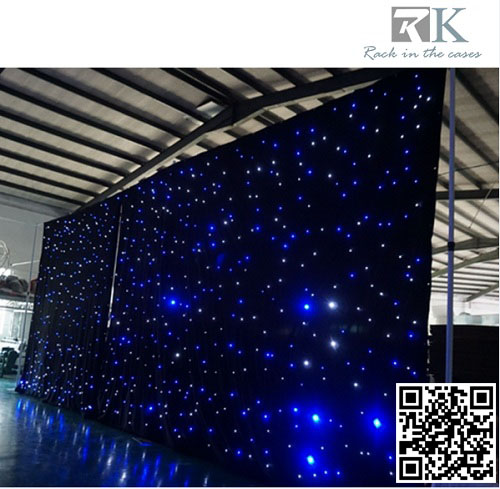 For the event company, the LED star curtain and wedding pipe and drape are so popular, they are used to the wedding decoration, the concert, the bar, the club and so on. So beautiful so nice so cool. Certainly, there are so many weddings held in the different countries all over the world every year. 98% of people choose decorations to decorate their wedding, among them, there are 68% of people choose LED star curtain or pipe and drape to decorate their wedding in order to leave a good memory for each other. So, please do not wait, choose the LED star curtain or pipe and drape to decorate your wedding.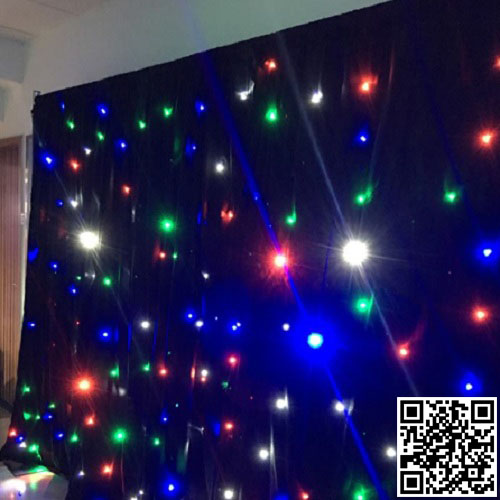 Please believe RK pipe and drape and professional team, Whether it is the price or the quality of the product, we will meet your requirement all the time. If you are interested in our wedding pipe and drape, please do not hesitate to contact Vinda. My team and I will always be here to help you out. Thank you for your support all the time.
Vinda Liang
Whatsapp: +86 13163775605
Email: sales03c@raykglobal.com