Pipe and drape system is widely used to divide, hide or decorate a space temporarily. It is also a great way of decorating the wall, hall or stage backdrop for event. Pipe and drape is used frequently with stage, weddings, fashion shows, concerts, interior design, party, commercial conference, trade show booth, photo booth, and theatre.
For the wall or hall backdrop decorate, the first step is figure out the dimension of your venue. Work out with the height, length and width, in this way we can match the pipes for you. Then it's the drapes, as your usage, sheer fabric or blackout drapes are used for different venue. If for the wedding, you want the see through drapes, I recommend our thin thin drapes. If you want 100% blackout the coming lights, our luxury velvet is perfect for you. Then our classic velour is kind the drapes between thin and thicker, which is 65% blackout, a little see through, also the cost is very economic.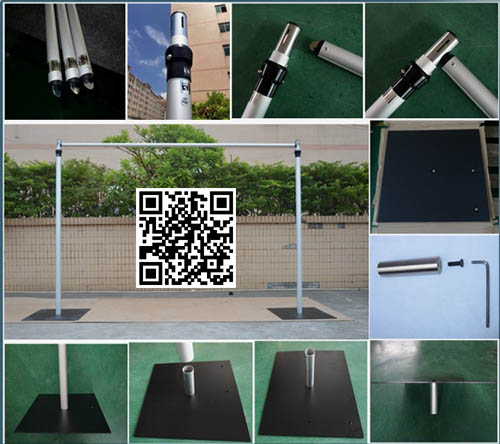 Importantly, the dance floor can't be ignored in a event. Recently, our plywood hole less dance floor are hot sale on the market. The surface is hole less, glossy finish and no slip design. The material is plywood and aluminum, the connection is different from the traditional screw design. But both of them are high load bearing, can reach 750 kg to 850 kg sq.m. The glossy finish surface is also water proof, the spill drink or water on the dance floor can't make damage to the dance floor if make clearing in time. But the plywood dance floor can't be dip in the water, liked used in heavy rain days are not allowed. The plywood dance floor is easy to set up and dismantle, it won't take much time or people to finish the installation.
If you are unsure of your dimension of your venue or need pricing info, we are happy to help you and send you a quote on your specific configuration. Just email us or give us a call and we'll send you a custom quote.
Our website: http://www.pipedrapesystems.com/
Contact person: Rachel Wang
Mob/Whatsapp:+8613246689494
Email: sales05@pipedrapesystems.com
Skype: sd80012
Facebook: https://www.facebook.com/Rachel.Wang.RK