We understand trade shows, and understand that your trade show booth is the lasting impression that your potential clients will remember when visiting you at your next convention or marketing event.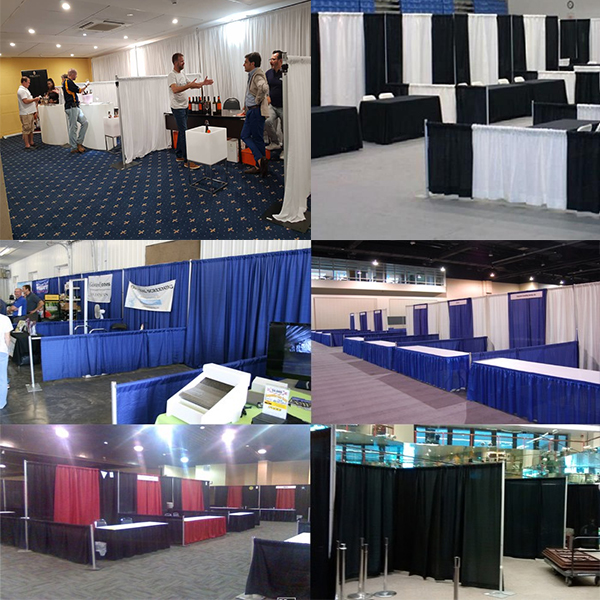 Our trade show graphics are produced in-house, providing fast turnaround, and industry-leading pricing. We understand that planning your next trade show can be overwhelming, that's why our dedicated staff of designers and trade show account managers is here to help you every step of the way.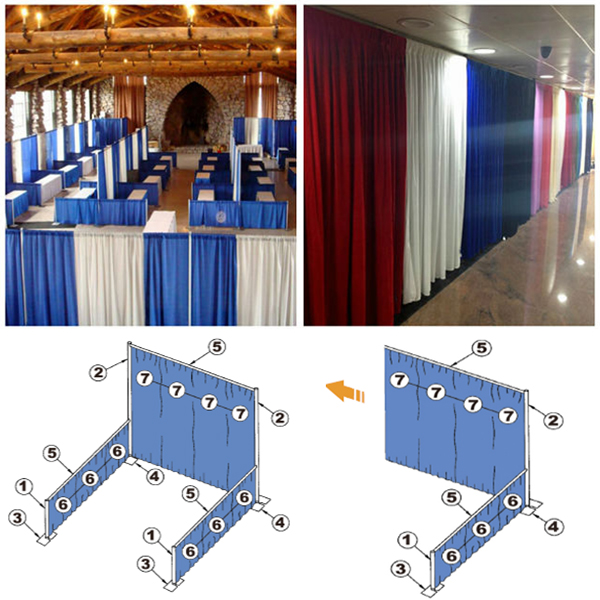 As you know, pipe and drape are composed of upright, base, crossbar, drape(curtains). So our trade show booth is adjustable, it can be 8 feet to 18 feet, or even shorter, or even longer, as long as you need, you can adjust his length and width. Because of the color of the drapes (curtains) and the rich curtain types, you can not only be used as a trade show cloth, but also as a shade cloth, curtain fabric, ceiling curtains, shower curtains, etc. There are red curtains, white curtains, black curtains, gray curtains, Beige, blue and so on.