HOT SALE SIZE PHOTO BOOTH:
RK-B5050-316-BK 500 x 500 x 5mm Base plate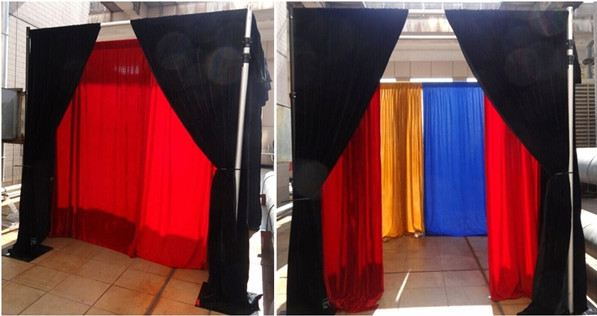 Planning your event takes time, money and imagination, and we know from experience the importance of getting it right first time. Which is why we're committed to providing a photo booth hire service that will make your event a stylish affair. Unlike other companies, we take an active role to keep our package as simple as possible.
RK Pipe Drape Photo Booth kits Features
:
* Freestanding system
* Durable and rust resistant
* Modular system
* Easy to install, can be assembled in minutes
* Virtually unlimited size or configuration
* Creates theatre-like appearance
* No extra tools required
* Drapes can be supplied to size
* Easy for carry with special designed hand bags
* Custom height is available
* This is for the upright only. Base, crossbar and other pipe can be sold separately.