Complete the your event with pipes and drapes backdrop.
Pipes and drapes are not limited to just events, but trades shows is a must for maintaining privacy between the booths.
The pipe system is compose of upright, crossbar, and a solid base.
RK offers affordable wholesale pricing on our back drop kit and accessories.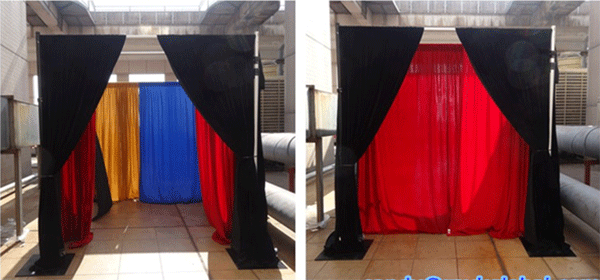 Different size and quantity to build special ideas!

THE BASICS OF PIPE AND DRAPE
Drape - available in a host of colors and fabrics; can be accessorized with tie-back sashes
Header/Horizontal - valance sleeved onto an adjustable horizontal support
Telescoping Uprights - unique slip-lock feature easily locks when pole is raised or lowered
Base - the foundation of pipe and drape; weight depends on style of drape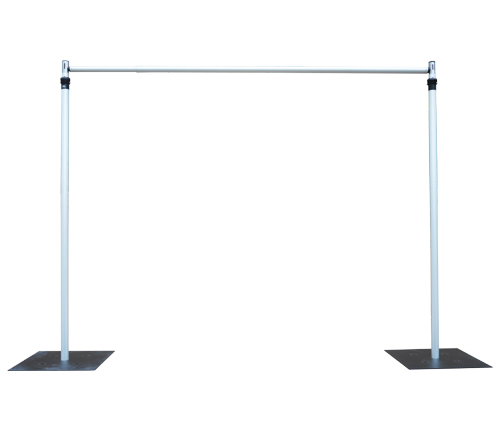 Pipe & drape backdrops, trade show booths, and portable photo booths are our specialties!
We supply hotels, conference centers, schools, trade shows, churches, party rental stores,
and many other businesses with our complete pipe and drape packages and kits,
as well as parts and accessories for existing displays.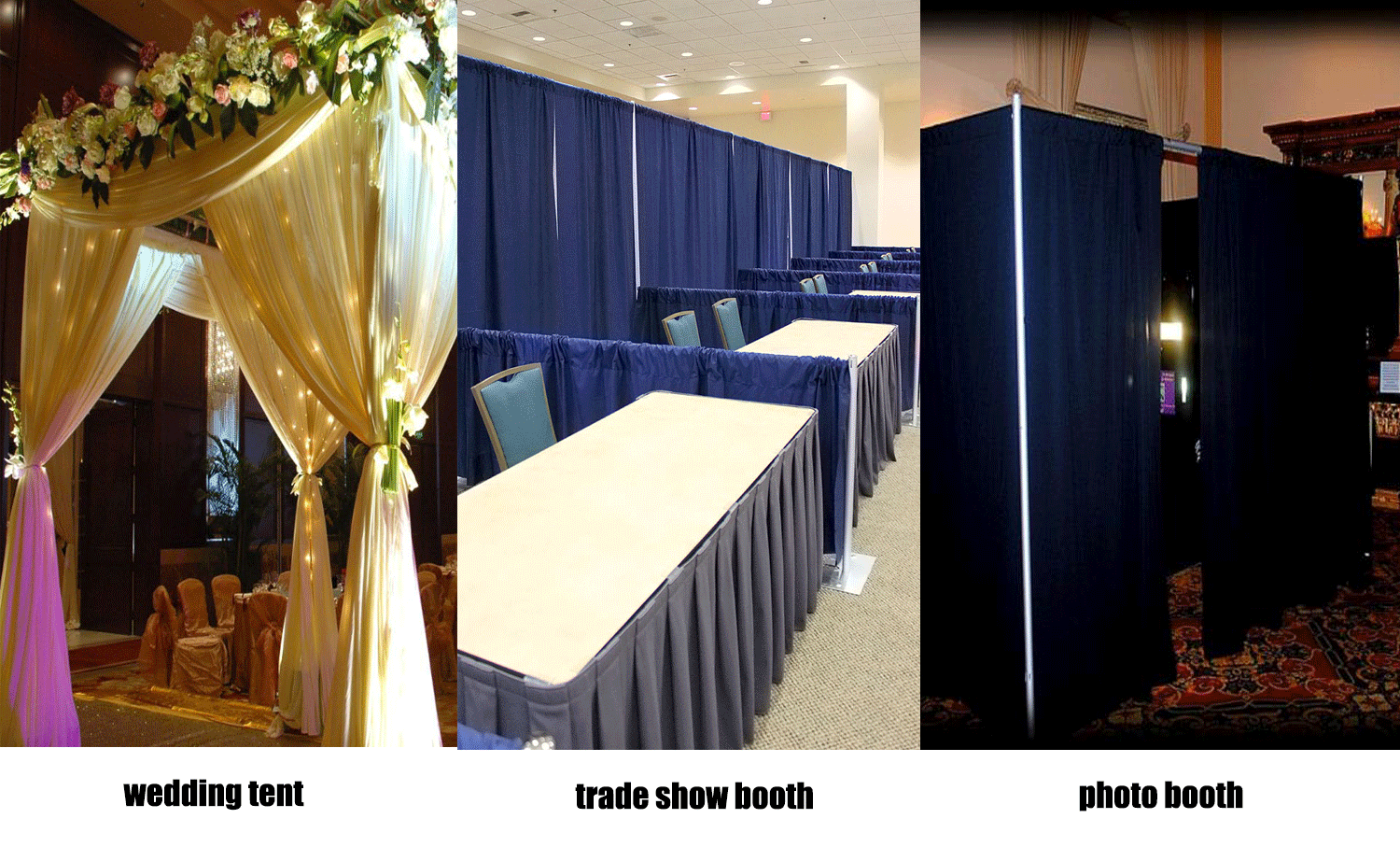 Provide your Length, Height, Width, then we can find out the best solutions for you. :)
We can help you earn the benefit easier and save your time!!