RK pipe and drape have widely used for Centers, Museums, Events, Party, Home, Venue, etc. We supply hotels, conference centers, schools, trade shows, churches, party rental stores.
Pipe and drape can be usually designed in the following categories: backdrop wall, trade show booth or exhibition booth, wedding tent, photo booth. RK have many kinds of pipe and drape solution to meet your various requirements.

The pipe and drape simple solution are composed by base plate, upright, crossbar and drape. One single backdrop wall only need 2pcs upright,2pcs base plate,1 pc crossbar. If you want to get a long backdrop, you only need connect some uprights, base and crossbar. For example, for two backdrop, just add 1pcs upright, 1 pcs crossbar and 1 pcs base plate on the side.

RK can offer standard sized pipe and drape for you needs. The crossbar adjustable range is 2'-16' .The upright adjustable range is 3' - 23' .No matter what size of pipe and drape you are looking for, we can custom make for you.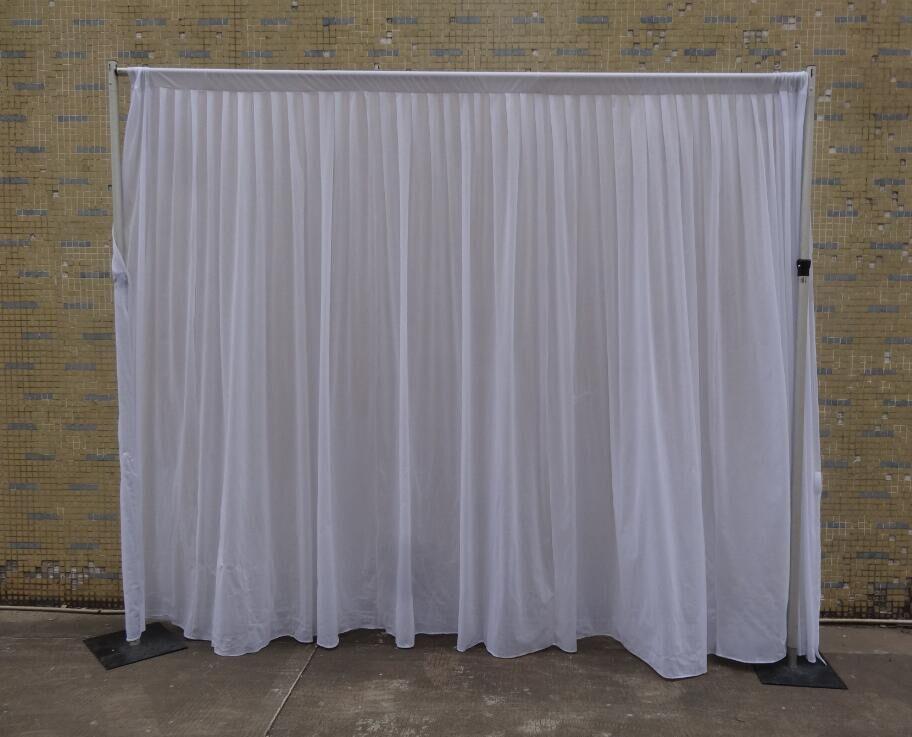 If you need pipe backdrop kits for events, RK pipe and drape is the first choice, what we can provide you not only high quality product but also professional advices.