Product:
pipe & drape wedding roundness tent
RK-RC0404X4 4' - 4' Roundness Crossbars and 6'-10' Upright and 18" Base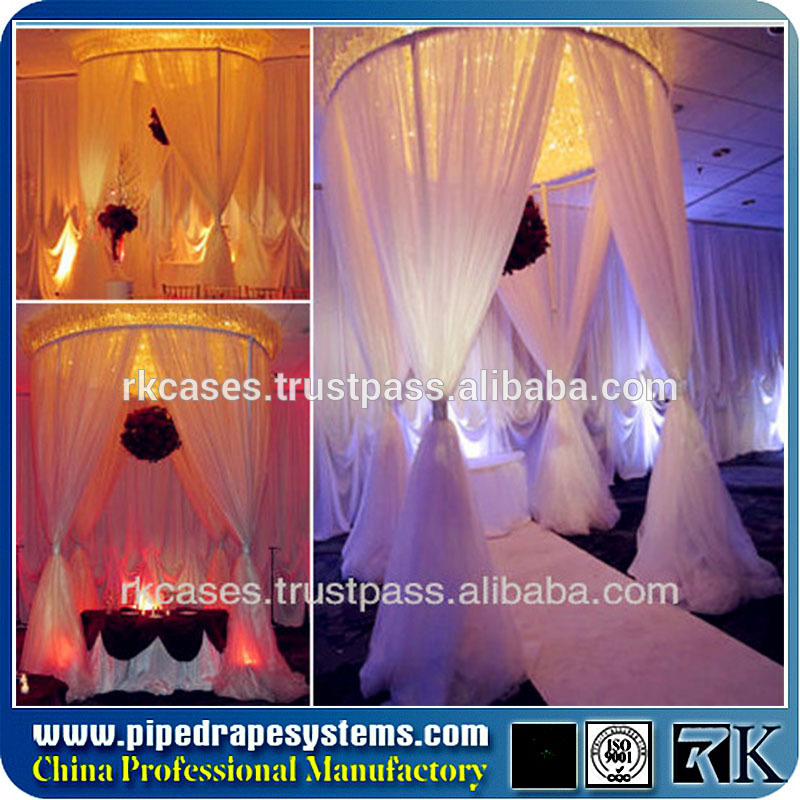 As you know, pipe and drape are composed of upright, base, crossbar, drape!
There is a new generation for pipe and drape in Rack in the Cases, which is adjustable aluminum pipe and drape! It is very convenient and easy to assemble, which is widely used all over the world!
Pipe and drape is used frequently with home staging, weddings, fashion shows, events , concerts, interior design, and in the theatre and on-set on television programs and movies。

Our main products:
Various kinds of aluminium portable stage light truss, background truss, layer truss, exhibition truss, movable
stage, plexiglass stage, assembled stage, foldable stage, wedding stage,mobile stage,portable stage,used
portable stages,concert stage,aluminum stage,flight case, instrument case, standard case, irregular case
and so on. Detailed specification can be designed and made according to your different requirement. These professional equipments are used for all kinds of performance, exhibition, wedding ceremony and so on.
That's our event portable stages for sale!