RK Special Round Wedding Tent Solution for Wedding as know as multiple design choices for different event theme, especially in wedding decoration. Seeing clients' biggest smile an all those unforgettable memories, bring us the most joyful of what we were done.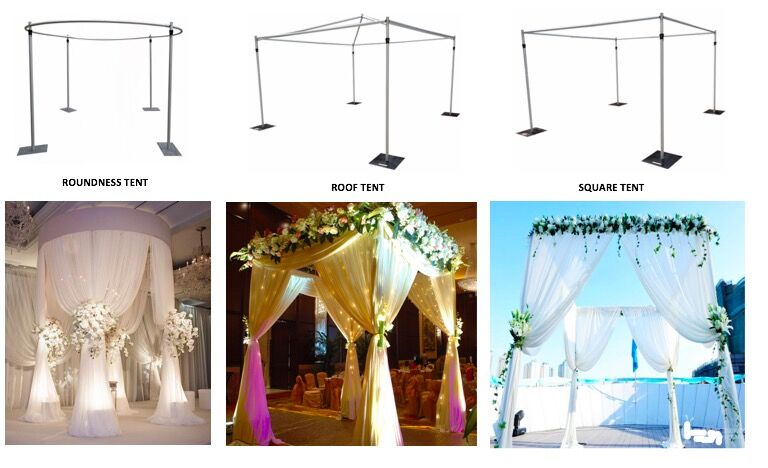 RK have many kinds of pipe and drape solution to meet your various requirements, such as backdrop wall, wedding tent, trade show booth. The wedding tent project have normal square tent, square roof tent, circular tent and special tent. Now I mainly introduce special chandelier hanger tent.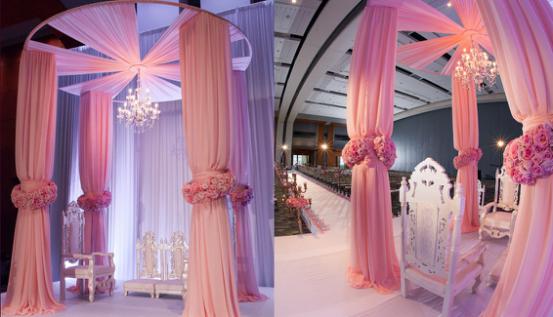 The chandelier hanger tent use 16pcs upright,1 pcs crossbar,1 pcs roundness crossbars and 4 pcs base plate, create a romantic square wedding tent, Perfectly choice for indoor or outdoor Wedding. Size adjustable choice : 6-10ft, 7-12ft, 8-14ft 9-16ft. Diameter choice : 4 ft, 5ft, 6ft, 7 ft, 8 ft, 9 ft, 10 ft. Size and loading capacity will be related to actual design.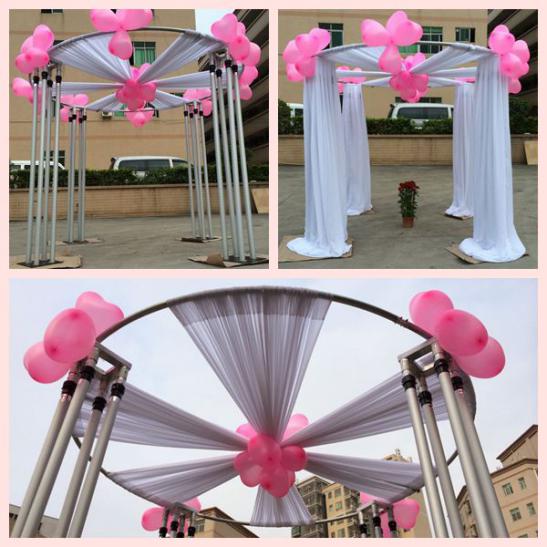 Pipe and drape system is marvelous, durable and portable, why not purchase it to decorate your romantic wedding?