led stage curtain screens led light black curtain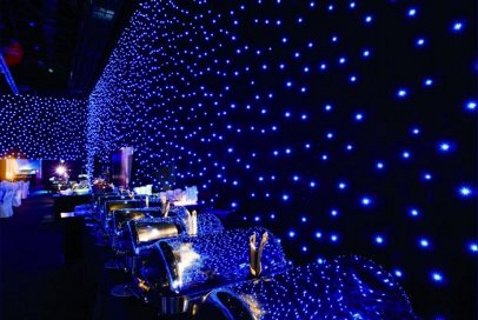 LED Star Curtain Black & White & Red,etc
RK LED Star Curtains are made from high-grade flame resistant velvet cloth and features ultra bright monochromatic LED light source. Color custom made service, including single white, red, yellow, blue, green and purple; blue and white mixed color; red, yellow, blue and green mixed color; red, white, blue and green mixed color; blue, green, yellow and white mixed color, is available.Optional color of fabric and measurement of the curtain is available.
Mainly used in the large, medium and small stage background, KTV and wedding,etc.
Product characteristic: energy conservation and environmental friendly, easy to fold and carry

Specification:
size:2*3m,3*4m,4*6m,5*11m,etc.customized
Voltage: AC 90V- 260V, 50Hz
Channels: 8 channels
Blending: BW, RW, RGBW and RGLY,ect.
Operation modes: All LEDs on; DMX Control; Sound Activated; Auto run
Program: 14 pre-set program (set DMX address to choose program)
Material of Fabric:Fireproof Velvet

Production Detail:
Notice: Each LED Lamp is individual connected.One broken,the others still work.