Aluminum lift truss system for exhibition truss stand :
1. Lighting truss with portable stage package
2. Lightweight but strong;
3. With aluminum alloy material;
4. Easy and quick to set up;
5. With different shapes, sizes and heights;
6. Perfect for event, concert, show, band, wedding, performance, exhibition, worship, festival etc.

Dimension:
1.Spigot truss: 220x220mm, 230x230mm, 290x290mm, 390x390mm, 520x520mm;
2. Bolt truss: 100x100mm, 150x150mm, 200x200mm, 250x250mm, 300x300mm, 350x350mm, 400x400mm, 450x450mm, 400x600mm, 500x500mm, 500x600mm, 520x760mm, 600x760mm, 760x910mm;
3.Shape: Ladder truss, triangle truss, sqaure truss, round/circle truss, arc and anomalistic truss based on your requirement.
4.Project: tower truss system; with flat roof; with triangle roof; with pentroof; with two wings; with portable stage; with tent…..

Application:
You can hang LED, lighting, tent, sound, LED screen and banner on the truss, suitable for displays, exhibitons, show, performance, concert, events, etc., finish in a snap, very strong, convenient for set up and transportation.

triangle truss and square truss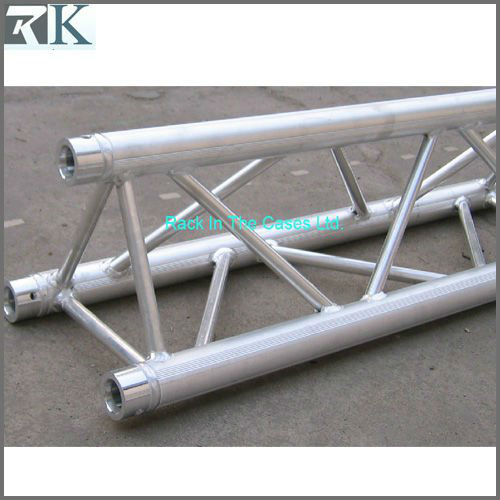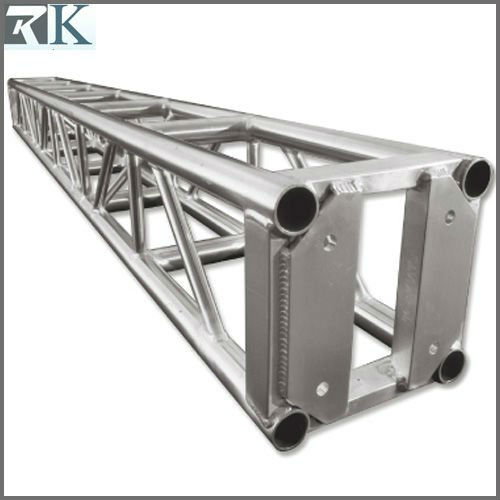 Round case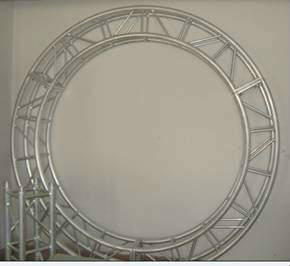 Projects