What is pipe and drape solution?
Sometime, it also can be called as backdrop. A whole pipe drape backdrop including base plate, upright, crossbar& curtains. It is no boundaries events occasion, such as wedding, party, restaurant, hotel backdrop, stage backdrop, other exhibition display etc. Our company--Rack In The Cases Limited was established in 2001, with export experience all over the world. We'll never sacrifice comfort for weight and use bad materials, our pipe is manufactured within national production standard.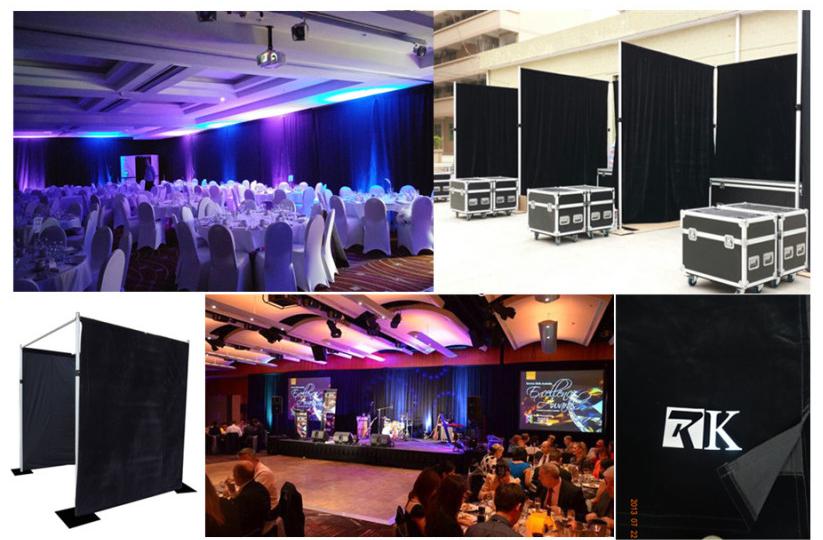 Now i would like to introduce some details of our pipe
Adjustable Upright
This is the head of upright, each one has four holes, you can adjust the project you want. Another advantage is it can be replaced if it was damaged so do not need to replace whole upright.
Thickness: Inner tube:42*1.2mm Middle tube: 46*1.5mm Outer tube:50*1.5mm
Dimension:3ft-26ft,adjustable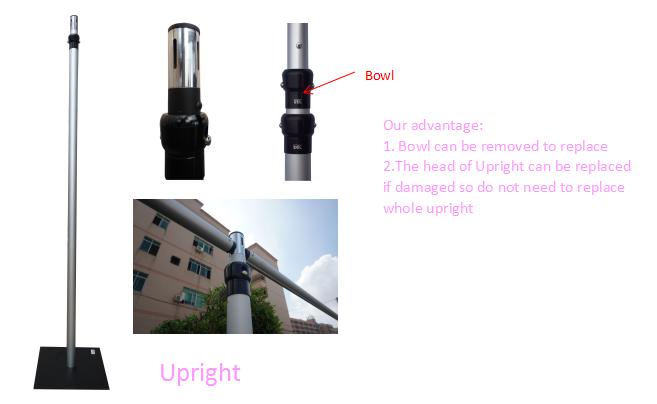 Telescopic Crossbar
A complete selection of adjustable horizontal drape supports, it is telescopic with button click tops.
Thickness: Inner tube:34*1.4mm Outer tube:38*1.5mm
Dimension:2ft-16ft(telescopic)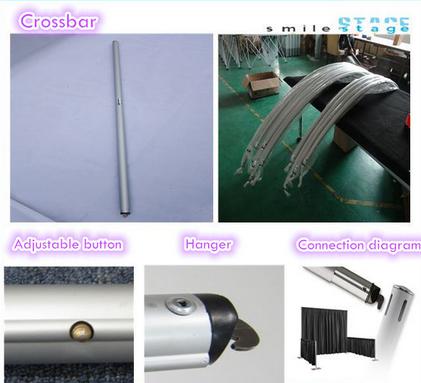 Base Plate
The foundation of pipe and drape; weight depends on style of drape, Standard bases offer 3 holes, also you can customised it with a handslot.
Dimension:18" x 18" x 3/16",24" x 24" x 3/16",18" x 18" x 5/16",24" x 24" x 5/16"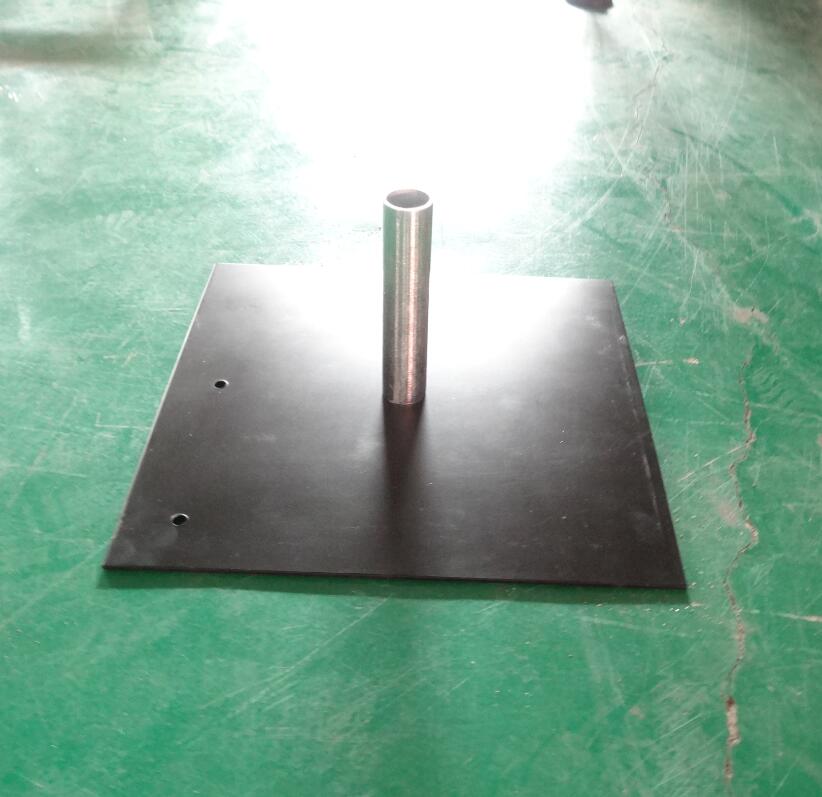 Why RK products are such popular all over the world?
1. Reliability
We have been designing and manufacturing pipe drape, dance floor ,portable stage, truss, flight cases for near 16years. Our quality products have well met demands of all clients around the world.
2.Faster Delivery
With our own factory and product line, Our standard stages can be finished within 7days and those custom-made within 10 days. Bid order can be finished within 25 days.
3.Lower Price
We have our own factory and massive production line. This ensures that we can procure all materials at much lower price than our competitors.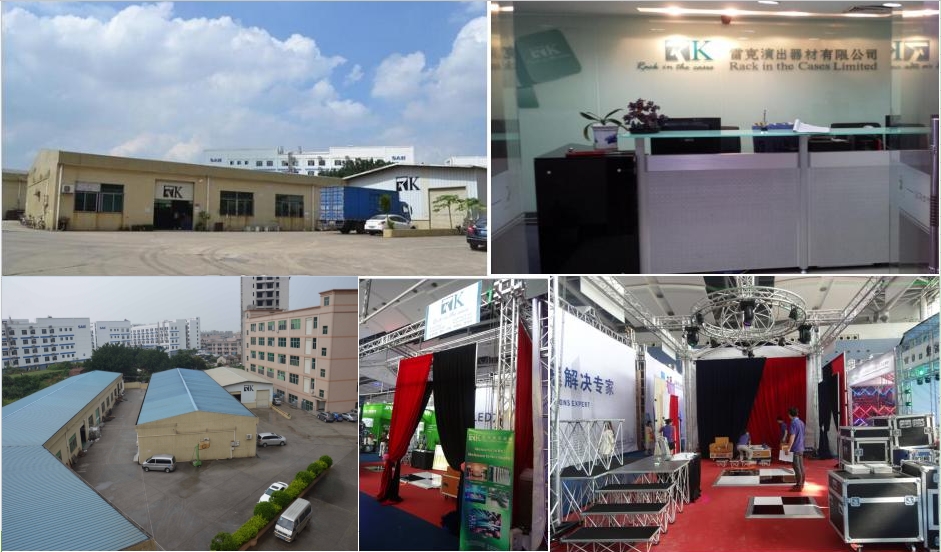 So if you're looking for pipe drape, pls feel free to contact with us, we are ensure any of your inquiry will get our prompt reply.
Contact : Lemon Lin
Email:sales1201@raykglobal.com
Whats App:+86-188-0665-7163
Skype:rkslaes1201
Our website: //www.pipedrapesystems.com/