RK has a large variety of
pipe and drape
applications. Pipe and drape can also be used for dressing up and event space. Many vent spaced are lain or perhaps outdated and require pipe and drape to update or spice up the venue.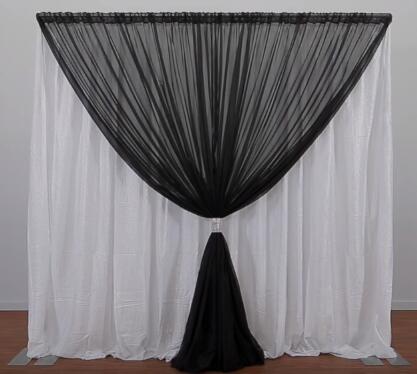 Have you found the perfect location for your event but wish the walls were different or want to block something out of view? We have Pipe & Drape for that occasion! Our draping can come in many colors besides the traditional black and white. Need a different color? … We have what you need!
Our pipe and drape system is a great way to make an exhibit booth, divide a room or use as a backdrop for a press conference. Pipe and drape can even be used as a standalone display. Our customers include churches, schools, universities, event producers and anyone needing a great way to divide a room. We have even sold pipe & drape to fashion shows & theaters to use as dressing rooms!
Display Products for Churches
Pipe & drape is easy to set up because you don't need tools! We offer screw fit and slip fit versions.
Pipe and Drape Storage Solutions available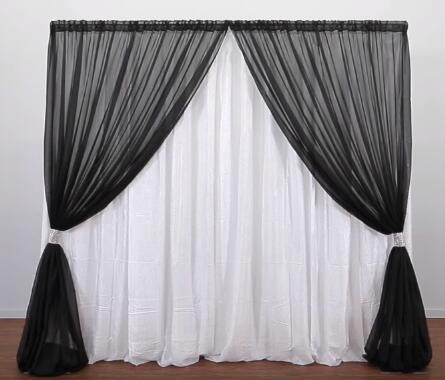 Here are our hot sale pipe and drape models:
Base:
18" X 18" X 3/16" , 18" X 18" X 5/16", 24" X 24" X 3/16".......
Upright
(adjustable): 6'-10', 7'-12', 8'-14', 9'-16', 8'-20'.......
Crossbar
(adjustable): 6'-10', 7'-12', 8'-14', 9'-16' .......
Get your free online event and
pipe and drape
quote by choosing the pipe and drape you'd like and send your inquiry to Elsa :
sales04@raykevent.com
. You'll receive an immediate email estimate for your pipe and drape and other event equipment needs.