Our company, Rack in the cases, which specialized in the pipe and drapes, dance floor, stage, truss facility, flight case, cable ramp and crowd barrier. We provide kinds of product for big or small event, outdoor or indoor event, can meet lots of your requirements.
Firstly, the pipe and drapes systems, which can the hall backdrop, wedding tent, trade show booth, photo booth,room divider etc. The pipe and drapes system which is made up with upright, crossbar, base plate and drapes. We provide a wide height for the upright, from 5 ft to 23 ft, various length for different venue. As the wedding tent, there are kinds of design, square or round tent, roof tent, cage tent etc. The upright is adjustable, the crossbar is, telescopic and heavy base plate to make the frame more stable. We provide various of the drapes for different venue, like the chiffon which is thin is widely used as the hall backdrop for wedding event. The velvet which is black out and flame resistant, which is widely used for cinema or concert backdrop, also for room divider. Nowadays, the star curtain is popular for hall backdrop, no matter white or black curtain.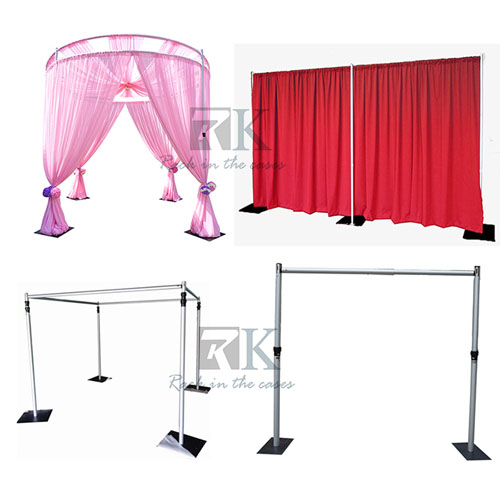 Secondly, the dance floor is also our main business line. There are four popular dance floor in our factory, plywood dance floor, PVC dance floor, LED dance floor, RGB dance floor. The plywood dance floor is made by wooden and aluminum frame, also aluminum ramp to protect the dance floor. The LED dance floor is popular on the market recently, it requires the power supplier and remote controller to change the effect. The RGB dance floor do have the colorful effect and can make patterns by program.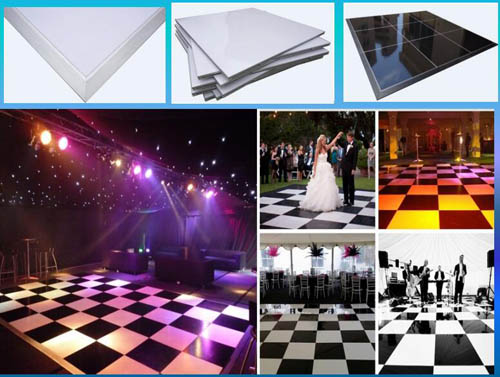 Thirdly, indoor and outdoor stage are available. Our aluminum stage is popular sale for outdoor concert event, and come with the truss facility to build a stage and truss system. The aluminum stage's height is adjustable, shorter or higher height can come true. The folding smart stage is widely used for inside event, light weight and easy to install, importantly is the folding riser. We also have the four legs stage for indoor or outdoor event, the legs are adjustable.
Please feel free to contact us for more information.
Our website: http://www.pipedrapesystems.com/
Contact person: Rachel Wang
Mob/Whatsapp: +8613246689494
Email: sales05@pipedrapesystems.com