Pipe and drape system include upright, crossbar, base plate and curtain. The whole installation would spend a few minutes, which is very convenient and fast, easy to set up and dismantle.
Pipe and drape are perfect for any weddings, events or parties. Divide rooms, decorate walls, hide objects, trade show booth, exhibition or photo booth. Pipe and Drape refers to aluminum pipe, fixed or adjustable uprights supported by a steel base plate, and telescopic or fixed crossbar that provide a supported system with removable drape panels.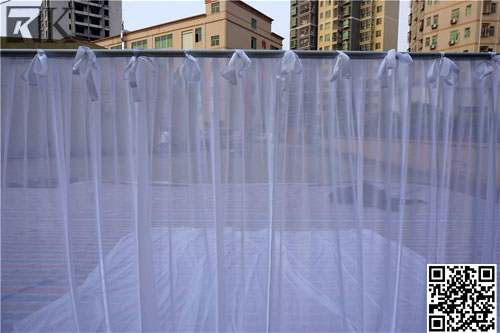 Usually led curtains are a great backdrop to any event, party or stage and will change any venue to make it look fantastic. This item is very popular as it can hide areas you don't want to see. Many customers buy the led star curtain to use behind their tables for some sparkle factor. The LED star curtain is available in a white and black material, red, green, blue, green lights for your choice.
You have the pipe and drapes for your events, it's the dance floor now. Your dance floor needs to be big enough for plenty of people to join in. The size of your dance floor will decide if your guests have great time at your event. The all white dance floor is the perfect match for a wedding event, to bright venue.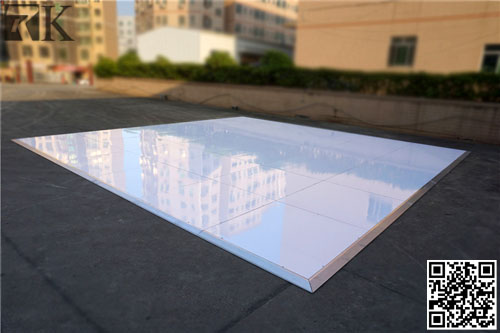 We are the manufacturer and do have our own factory to provide the amazing wooden marquee Flooring system. The wooden dance floor is easy to install and dismantle, high loade bearing, portable to move, glossy finish and no slip surface. A dance floor will often become the focal point of the event, so you know the importance to choose a good and elegant dance floor. Our plywood parquet dance floors can be fitted into most indoor venues and marquees. Standard size of plywood dance floor, 2' × 2' (610mm × 610mm × 30mm), 3' × 3' (915mm × 915mm × 30mm), 4' × 4' (1220mm × 1220mm × 30mm).
For more information, please feel free to contact us. Our website: http://www.pipedrapesystems.com/
Contact information as below:
Skype: sd80012
Mob/Whatsapp:+8613246689494
Email: sales05@pipedrapesystems.com
Facebook: https://www.facebook.com/Rachel.Wang.RK