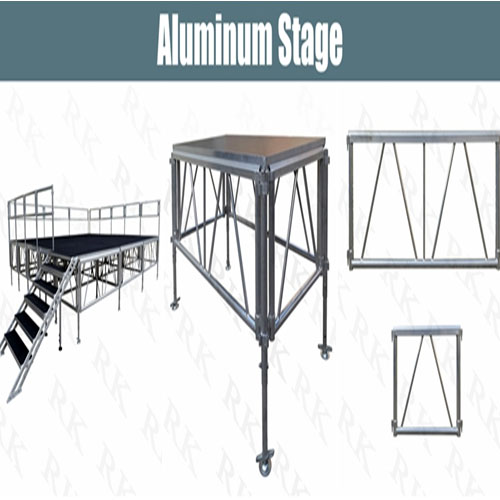 Quick Details:
Place of Origin: Shenzhen China (Mainland)
Brand Name: RK
Platform size: 1×1 meter, 1×2 meter, 3ft×3ft, 4ft×4ft
Platform finish: Carpet finish, Industrial material, Tuffcoat finish, Plexiglas finish
Height: choose from 0.3m to 2.2m, adjustable
Stage stair: 2-6 steps for choice
Package: carton box or trolley
Guardrail: available
Stage skirts: available
Color: black, grey and red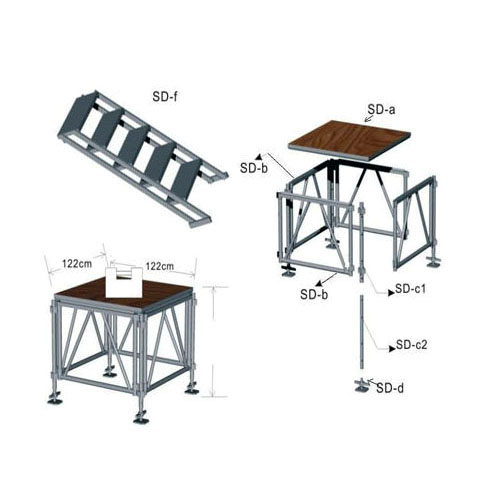 Specifications
including: platform, legs, brace
750 KG Load capacity
material: plywood and aluminum
easy-assemble
4 legs
Outdoor indoor durable aluminium portable stage for events
Application:
The aluminium stage - Flexible to set up and dismounted - is widely used for wedding, events, exhibition, parties, model shows, music shows, fashion shows, hanging speaker, music concert and so on.
Accessories:
Extendable tube, Adjustable basement, Stage stand, Stage brace, Stage uniwafer, Stage frame, Stage board, Stage stair.
Features:
Easy to set up and remove;
They can create better stage effect under the decoration of stage lights;
The colour of the floor and stage size can be changed according to customer's requirement.
Certification:
CE, TUV, ISO9001 certificated
We are the professional manufacturer to produce many kinds of stages with different usages and shapes, welcome to visit our factory. Looking forward to to your inquiry...